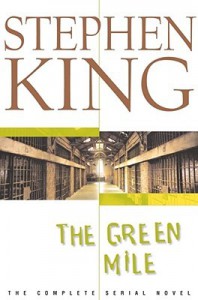 A book I have read more than three time...
There are oh so many. Really, there are. Dexter 1-4, The Dresden files - all bar the newest, The complete Chronicles of Conan, Shogun...
But the one I want to recommend today is The Green Mile by Stephen King. This IMO is probably Mr Kings best and most profoundly moving work. Most of you, if not all of you, will have no doubt seen the masterpiece that is the movie adaptation. But it misses some vital tone that the book has which makes it inspiring and harrowing all at the same time. I read it annually, It's not my favourite book ever, but it is on that list.
I hope, if you decide to read it, you enjoy it.